Best WiFi Router For BSNL FTTH
When we talk about the best wifi router for FTTH broadband be it BSNL or any other service provider, the qualities that come to my mind that make a router best are it's coverage, how easy it is to operate, how secure your wifi connection, how fast is it, less signal interference and good after-sales support.
I think these are main qualities that make a wifi router stand out from the rest and makes it the best.
And in today's post, I am going to list out some feature of a router, that you must consider before buying and at the end of the post you will see my recommended router too.
Router or modem. What do you need?
First thing First…Router or modem? What do you need for your FTTH or ADSL broadband?
If you have a FTTH or ADSL connection at your home or office and you are not sure what to buy; a modem or router then let me put your confusion away.
Modem and routers are two different devices. A modem is like a translator. Say you are an English guy and you want to talk to a french guy. Since you both don't understand each other's language; you hire a translator who understands both English and French. In this analogy, the translator would be a modem, which converts the analog signal coming from a telephone line to a digital signal so that your computer understands it. In case of FTTH, ONT or modem converts optical signal coming from fiber line to an electrical signal and vice versa.
A router is a device that allows multiple devices laptop, PCs, and mobile phones to connect to the same network through wired and wireless connectivity.
Without a modem, you will not get an internet connection and a router alone can not give you internet connectivity. However, if you buy a modem-router that are available in the market then, this single modem-router will serve your purpose of both a modem and a router.
There are many modem-router available right now in India for ADSL broadband connection but for FTTH connection, as of now, there are no such devices. So if your ISP provides you with a modem or GPON ONT only for FTTH connection, then the best thing you can do to connect multiple devices to the internet is by buying a good router and that's what today's post is all about.
Now, before you buy a router, look for these features-
1. Dual Band WiFi
2.4 GHz band wifi routers are most common and the market is flooded with these wifi routers. Nowadays, dual-band supported routers are gaining more popularity among internet users due to its some serious advantages. A dual-band router supports both 2.4 GHz and 5 GHz, bands.
5 GHz band has more radio channels than the 2.4 GHz and unlike 2.4 GHz band, channels in the 5 GHz band are not overlapped. Hence 2.4 GHz wifi routers are more prone to interference caused by other 2.4 GHz wifi routers running in the same channel. But two 5 GHz routers running in the same channel can not interfere with each other because channels here are not overlapped. If you look at some other devices at your house like a microwave oven, cordless phone all run in the same frequency range as a 2.4 GHz router does and these devices will cause interference with the router and result in a reduced speed of WiFi.
If a router has specification 802.11AC written on it; this will mean that it supports dual band.
You may read this post about 2.4 GHz and 5 GHz wifi band.
2. Signal Stability and WiFi Coverage
Signal stability and wifi coverage mostly depends on the technology used to build the external antenna.
Nowadays, almost all of the routers come with an omnidirectional antenna. An omnidirectional antenna transmits signal in all direction allowing maximum coverage. Also, the gain of the antenna should be high enough so that the signal remains stable all the time.
3. Speed
Although the speed of your internet connection depends mainly on how much bandwidth your ISP provides based on your chosen plan. But the speed also depends on how well a router utilizes the given bandwidth.
You can check it quickly if you have two routers at your home.
Connect the first router, fire up the windows command prompt and type ping www.google.com -t and see what is the average response time. Now connect the second router and do the same operation and note down the average time. If you compare both, you will quickly notice the difference. The router which utilizes the maximum bandwidth will show a less average response time.
However, you don't need to do all these as you will find my recommended router below down the post.
4. Guest Network
Sometimes, you probably don't want to share password of your wifi network to your friend and there are some really good reasons why you should not share wifi password of your network to others.
For example, your friend might download a malicious piece of software or application to his device using your wifi. Many malwares are able to spread themselves over a local network. If this is the case, then the malware might get into your device too.
Also, he could have an infected device which already has viruses in it. In that case, it is wiser to connect them in a Guest Network instead of directly giving the password of your network. This will secure your wifi network which is already connected to your laptop, mobiles and other devices.
You can easily set up a guest wifi network with different SSID and password.
So make sure your wifi router has a guest network feature in it before buying.
5. Parental Control
Parental control in wifi router is a very useful feature if you have kids around at your home.
With parental control, you can control on the type of content you want your kids to watch online, you can schedule the network to turn on and off at a certain time in a day or you can pause the internet.
Say you as a parent always remain anxious about the content that your kids watch or browse online. If that is the case then you can easily block all the websites that you do not want your kids to visit.
Also, you can turn off the network during their study time and turn it on again on a specified time.
Aren't these features are cool to have in a router?
6. QoS
QoS is an excellent feature that most routers have. With QoS, you can prioritize traffic on your network.
Say, for example, you watch a lot of videos on youtube and you do not want to sacrifice the quality of the video you watch. However, other members using your wifi network might be watching Netflix, eating up the bandwidths.
In that case, what you can do is prioritize traffic from youtube so that no matter what others are watching, you always get the maximum bandwidth with great quality Youtube video and you can do this with QoS.
7. Easy To Setup
Sometime, we might get overwhelmed with all the features we see in a router. In that case, what you need is simple User Interface to set up your router quickly.
You can always take help of the Customer Care at any time if you get stuck, but would not it be more convenient with easy to set up kind of router if you want to do it yourself?
8. Good After-sale support and customer service
You need a customer support who can understand your problem and solve it promptly. If you buy a good brand router, you will get that support from them, but if you choose to buy a brand that something you've not heard before then i doubt you will not face any problem in future.
So be selective and always buy from a trusted brand.
9. Mobile App
Last but not the least – a mobile app from where you can do all the task you need.
Say, you want to quickly change the password of your wifi network or you need to see who and how many devices are connected to the network or you want to block someone from your network. You don't want to do it every time by going near your laptop or PC, do you?
you want it instantly and if your router manufacturer has an app on android playstore or ios store, then you can do all the tasks seamlessly right from your smartphone.
So before buying anything, make sure it has an app available for your device.
Having said that, let's come to the product that has all the feature listed above-
Recommended Best WiFi Router For FTTH( BSNL and Other ISP)
I don't want to confuse you by recommending too many products as you might find in other blogs. I will be recommending two routers that too based on the price factor. If you have a budget of around Rs2000, then you can buy
1.  TP-Link Archer C50 Wireless Dual Band Router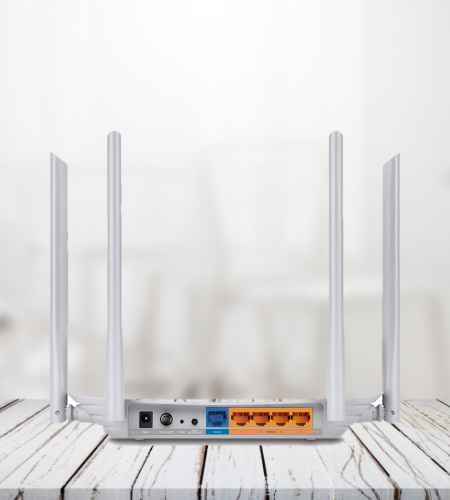 TP-Link Archer 50C has all the features that we have discussed above. Its external high gain antennas ensure maximum coverage and stable connectivity. With its 802.11 AC, you will get dual band of WiFi. A easy to navigate app to control your router, QoS, Parental control and guest network.
2. Mi 3C Router
The 2nd router on my recommended list would be MI 3c router. It is relatively cheaper compared to TP-Link Archer 50C. With the cheaper price, you will be compromising with less speed of 300 Mbps, no dual band(more interference if you stay in an overly crowded WiFi zone). Otherwise, if you consider the price to performance ratio, then Mi 3c router is a steal.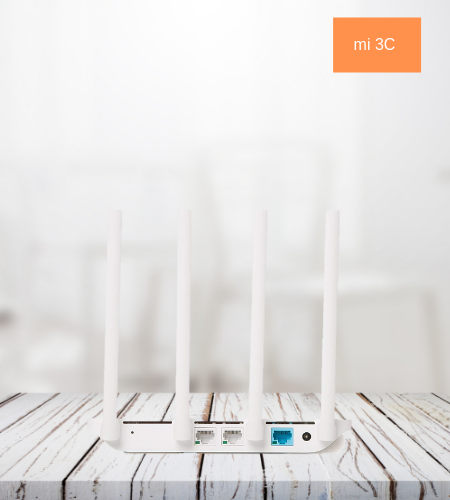 A quick comparison between TP-Link Archer 50C and Mi 3c router
| | |
| --- | --- |
| Wireless AC, Supports Dual Band✅ | Wireless N, Only Single band❌ |
| Speed upto 1200Mbps✅ | Speed upto 300 Mbps❌ |
| Guest Network, Parental Control, Qos✅ | Guest Network, Parental Control, Qos✅ |
| Great WiFi Coverage✅ | Average WiFi Coverage✅ |
| Price Rs 1999.00 | Price Rs 999-1099 |
| | |
If you have any question regarding the above two devices then you can put it on the comment section below. And if you have any best wifi router for BSNL FTTH and other ISPs in your mind, don't forget to share it. See ya.