How to use BSNL ADSL modem as a wifi access point
Many time situation arises when you are using the internet with a device which does not support wifi and you badly want to use wifi. Take an example of WiMAX(not all though) or Type 1 ADSL modem, which itself does not have wifi. In order to use wifi with these type of devices either you have to buy a wifi router or you can use any ADSL modem (WiFi supported) as a wifi access point or router. Today I am going to show you how can one use a BSNL ADSL modem as a wifi access point or as a wifi router. Please remember that not all ADSL modem has the same configuration of wifi access point. If you have some other ADSL modem then I suggest you calling the customer service for configuration of wifi access point.
HIGHLIGHTS
Setting up basic modem connectivity

configuration for a wifi access point
SETUP:
Image provided below will help you understanding the setup. The setup process is really easy. The modem no 1 is your ADSL modem that you are using the internet without wifi (it may be a WiMAX device too, does not matter) and modem/router no 2 is an ADSL wifi modem/router. We will make the modem/router no 2 a wifi access point. Whatever configuration is necessary all will be done on the 2nd modem/router. We won't change any configuration of the 1st modem.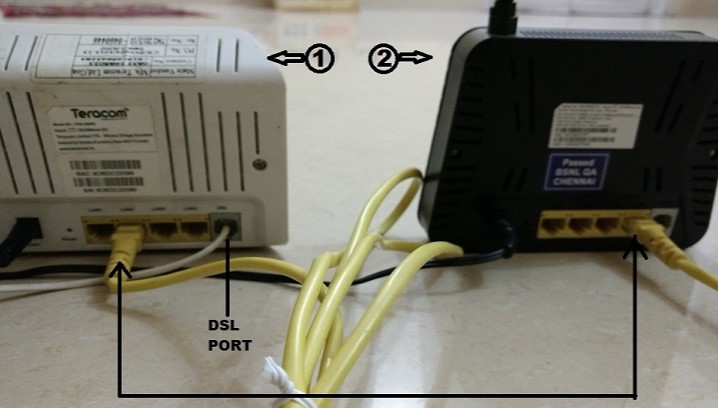 There is physical LAN connectivity between 1st and 2nd modem. The DSL line will go on the DSL port of 1st modem. Once the setup is finished we will configure the 2nd modem/router for an access point. It is really easy guys, follow along with me.
Read also How to use your PC/laptop as a wireless hotspot.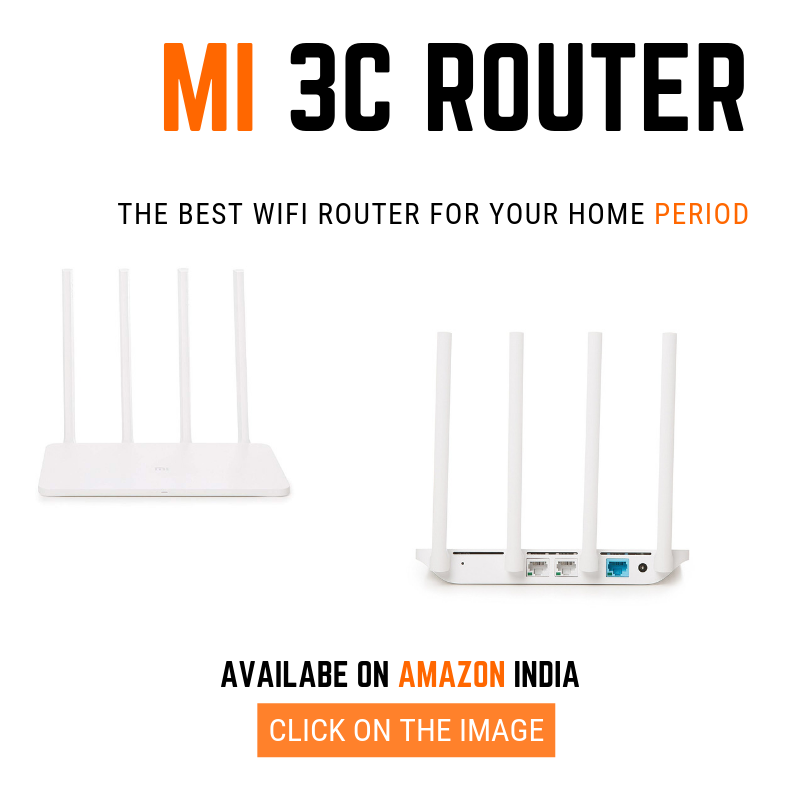 CONFIGURATION:
Connect the second modem/router to your PC/Laptop with a LAN cable and open the configuration page typing 192.168.1.1 i.e modem IP. Type username and password as admin. 
Go to interface setup→ LAN→ Disable DHCP→ SAVE
Now configure the wireless part. Go to Wireless→Activate Access point→Put your desired wifi AP name on SSID→put wifi password on pre-shared key→SAVE
That's all you have to do. Now connect the LAN cable between modem no 1 and modem no 2 and you are ready to go. Connect your smartphone, tablet or Laptop/PC with wifi and start browsing. Do remember that since we have disabled the DHCP of the 2nd modem/router, from next time you have to assign IP manually on PC/Laptop's LAN setting if you want to make any change on modem/router.
If you have like this post please share by clicking any of the icons shown on the left panel. Also please like our Facebook page or you can follow us on Twitter and Google+. Thank You.
Featured Image Credit: Arkangel-Flickr