Airtel 4G Hotspot Password Change: How To Guide
It is not that difficult as you think to change airtel 4g hotspot password. Just follow along with me and read through the post and you will be able to change the password of your airtel hotspot device very easily.
It is very simple and easy to follow 3 step method. Let's begin.
1. Connect to airtel 4g hotspot WiFi
At first, you need to connect your Laptop/PC/Mobile device to the WiFi of Airtel hotspot device. If you are doing this for the first time, then you will find the password of the hotspot device written on its back.
Take out the back panel of the device, take out the battery too, there you will find the password written as WiFi Key.
Now note down that password and turn on the WiFi on your Laptop/PC/Mobile and connect your device from where you want to change the password to its WiFi.
You can also do the following steps from your smartphone.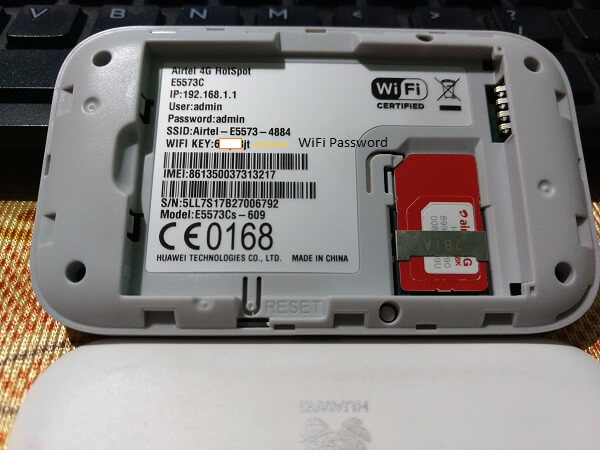 Once you are connected to the WiFi of your Airtel 4G hotspot device, its time now to Login the hotspot page.
2. Login to Airtel 4G hotspot
I have already written a post on how to login Airtel 4G hotspot device. You can take the help of that post or I will shortly wrap up on the logging procedure here.
You can login from your mobile device too, but if you've got a PC or laptop then it is lot easier to do all the tasks seamlessly.
The default login IP of the Airtel 4G hotspot is 192.168.1.1.
Now, open any browser from your Laptop/PC/Mobile and type 192.168.1.1 on its address bar and press enter.
Upon pressing enter, the hotspot login page will appear. Now, click on any of the navigation menus (Settings, Statistics etc.), when you click on the settings menu, you will be asked to put username and password for your hotspot.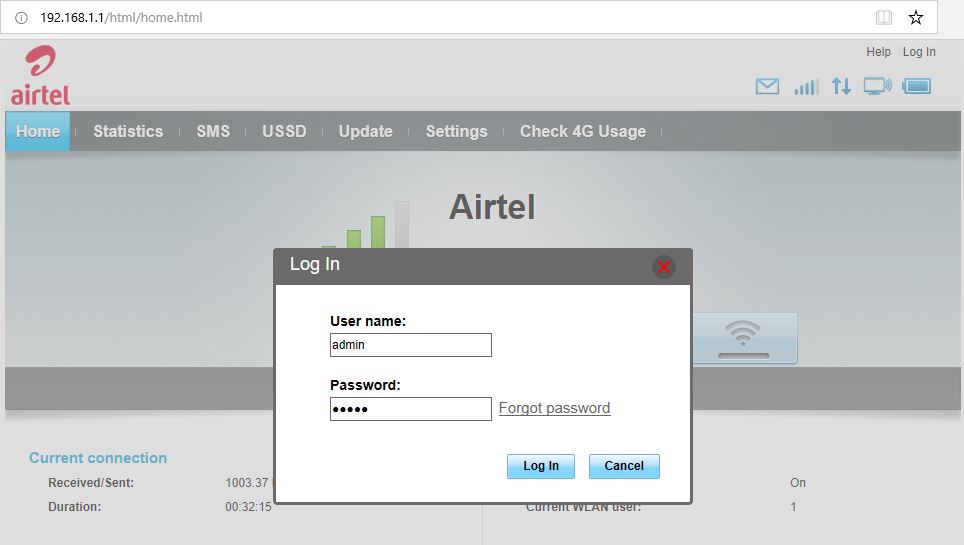 Now put admin, both in the username and password field and click Login. admin is the default airtel 4G hotspot login id and password.
3. Changing WiFi password of Airtel 4G Hotspot- The Final Step
Once you are Logged in, click on Settings → WLAN → WLAN Basic Settings.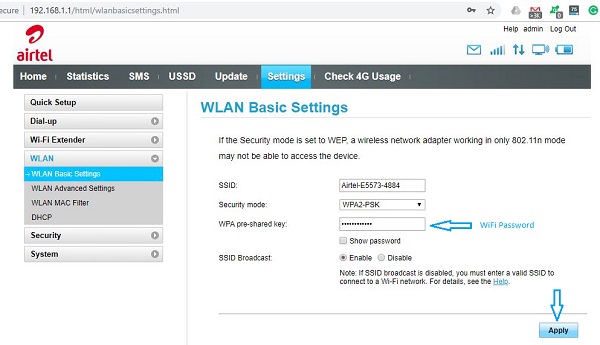 On the WPA Pre-shared key field, your wifi password is written. Now delete whatever written under that field and write your new WiFi password there and click on Apply button.
Now connect your devices with the new password and that's it, you have successfully changed the password of your Airtel 4G hotspot device.
Bonus Tip:
Always select security mode as WPA2-PSK as this is the best encryption technology to have in your wifi network.
SSID is the name of Your WiFi Access point. You might need to change it from the default Airtel-E5573 to anything easy to remember.
Keep changing password of your WiFi network frequently.
Airtel 4G Hotspot Manual
You can download the Airtel 4G Hotspot manual from Huawei, which has listed all the feature of it and how to use them. It might be handy. You can read this post on the configuration of Airtel 4G hotspot device.
I hope this post on how to change airtel 4g hotspot wifi password helped you. If you have any queries regarding this or you need any help, then you can post it on the comment section below. You can also reach out me on Bpedia Facebook page. I would love to help you. See-Ya.