Best Cordless Landline Phone – 2018 : Few Advantages of A Landline Phone
'Old Is Gold' is an old saying that we all know about. No matter how old we get, if there are sweetest memories in this world then it is the memories of our childhood that we always miss.
In fact, I can't resist myself from quoting this-
When you finally go back to your old home, you find it wasn't the old home you missed, but your childhood.
Similarly, the charm of a landline phone will always be there, no matter how much progress we achieve in science and technology.
With that in mind, today I have decided to write this post about my top recommended cordless landline phone.
But before that, I want to put some advantages of landline phones over our beloved smartphones. You can skip reading the advantages and go directly at the bottom of the page to find my top recommended phone.
Without further delay.. let's get into this.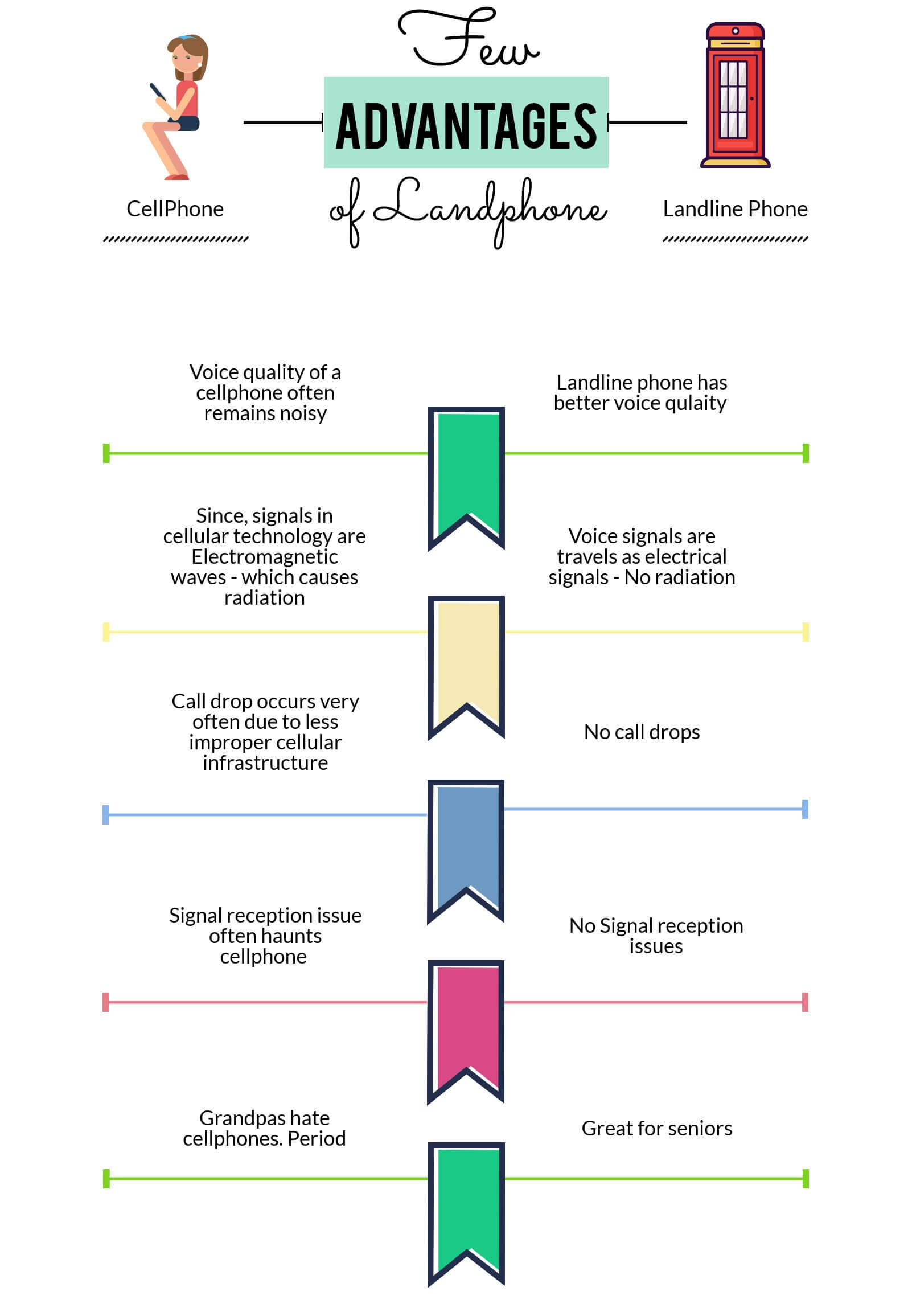 Advantages of landline home phone over cellphones
1. Voice quality
There is no denying the fact that voice quality of a landline phone is of higher quality than that of a cellphone. And this is because voice signals in cellular technology suffer from path loss and interference in its course of travel.
However, voice signals in a landline phone always remain stable. Thanks to its dedicated Telephone wires.
2. No Radiation
We all remain concern about the effect of radiation caused by cellular towers to our health. However, landline users never worry about the effect of radiation as voice signals in a landline or PSTN network is an electrical signal.
Same is not true with a cell phone because the mobile technology uses electromagnetic waves to carry the voice signals which in turn causes radiation.
3. No call drops
How frustrating it is when you are in the middle of a something very important conversation on your phone and suddenly the call gets disconnected. This is commonly known as call drops.
There are many reasons that lead to call drops like inadequate tower infrastructure, improper network planning, non-optimization of network and many more.
However, if you are on a landline phone, there is no such thing called call drops.
4. No Signal Reception issues
Since your landline phone is directly connected to Telephone exchange with a dedicated pair of wires, this makes it highly stable connection.
However, same is not true for a cellular phone user. Signal quality in a cell phone remains highly unstable because it depends on many factors.
5. Good for seniors
We all know how much our grandparents hate a cell phone. An elder-aged person can get overwhelmed with all the features of a cellphone when all they need is just the dialing pad.
So, a landline phone for senior can become extremely helpful.
6. Great For Office Use
If you want a single phone to be used by all the employees at your office, then get a landline phone. A landline phone at your office could be a great addition to office accessories.
Having said that, let me list the best cordless phone for you.
So, Which is The Best Cordless Phone?
I won't try to recommend you more than one product, doing so will only confuse you and you can not find any better product as Panasonic Single Line 2.4GHz KX-TG3611SX Digital Cordless Telephone
. It is cheap and it has all the basic feature that you ever need in a cordless phone.
And, it has great voice quality – Probably the only most important feature that we need.
The box includes handset, base, battery, charger and user guide. You put the handset over the base to get it charged.
Let me put some features of it and decide for yourself whether it is a good fit for your requirement or not:
It has caller ID facility and speakerphone too.
It has memory for 50 phonebook entries.
It provides talk-time of 5 hours and standby time of 264 hours.
It has a range up to 250 feet from the base unit making it convenient to use at your home and office.
Panasonic covers 1 year of warranty.
Good build quality – So, don't get worried even if you drop it.
Call conference.
You can mount it on a wall.
You can choose among any 7 ringer patterns.
Clock and alarm
But please remember that this phone will not work if the power goes off. I suggest you to connect its base unit to a socket powered by UPS or inverter to get uninterrupted service.
Liked this post? Please share it and support us by liking our page on Facebook and following us on Twitter and Google+. Keep visiting Bpedia. See you soon.