BSNL Chaukka 444- new BSNL offer [updated June 2017]
I am feeling nostalgic when I heard about the all new offer from BSNL named BSNL chaukka 444 plan because when we were a kid, we used to listen to cricket commentary on Radio whenever the power went off. And suddenly the commentator utters 'Yeh BSNL Chaukka' when somebody hits a four. Funny ads.
Fair enough…
Ever since Reliance Jio Enters, it seems the only telecom player who is giving stiff competition in terms of price is BSNL.
A few months back when Jio was launching lucrative 4G data plans one after another, at that time BSNL came up with plans like Triple Ace STV 333 and Combo STV 339 and significantly recorded high amount of data usage with this launch of new plans.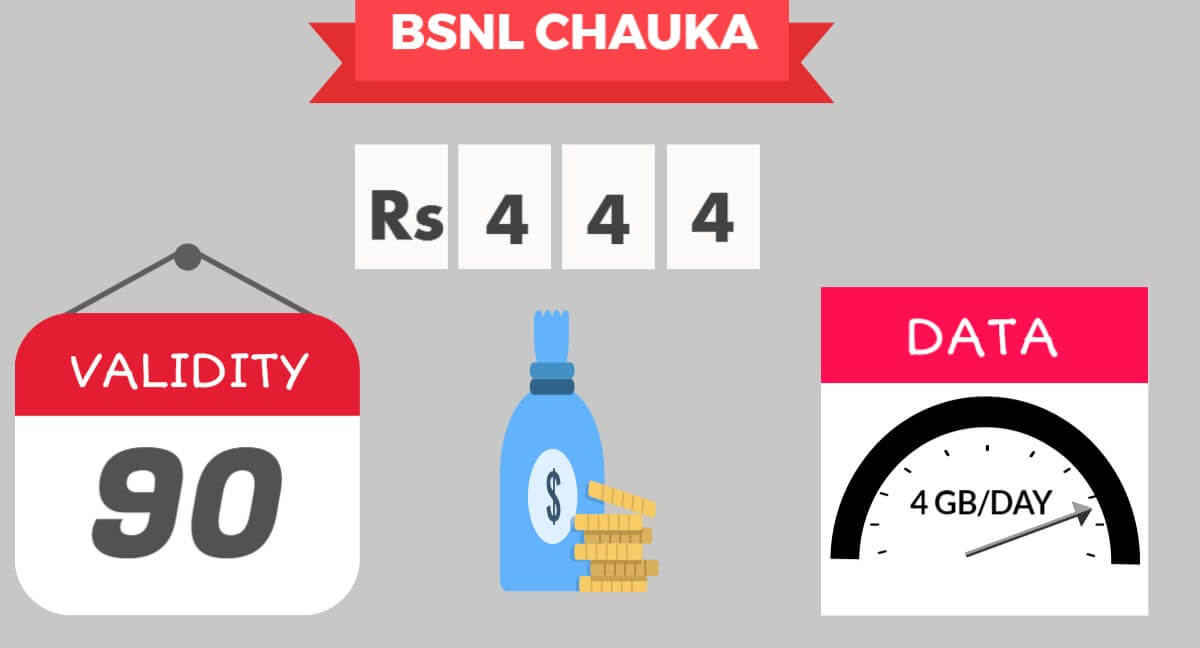 What's inside BSNL Chaukka 444 plan
Now BSNL comes up with all new BSNL Chaukka plan offering 4GB of 3G Data per day for a period of 90 days with effect from 17.6.17
Once you reach 4GB daily data cap, speed gets reduced to 80 Kbps.
Certainly, this is a treat to the users whose requirement is a high amount of data. This plan is ideal for people who watches a lot of videos on youtube, do a lot of online gaming and download movies.
Let's have a quick look on how much data you can consume with 4GB:
How to recharge or activate BSNL chaukka 444 plan
Ypu can recharge online from BSNL portal directly or you can activate it by simply sending an sms like this:
STV<space>DATA444 to 123
Activating from selfcare will save you some bucks. For any further information you can dial customer are number
18001801503
Value for money?
Absolutely yes!
Because if you compare it with Reliance Jio 509 plan, you are getting 100% more data at 65 Rs less price. Let's compare bsnl chaukka 444 plan with Jio prime Dhana-Dhan 509.
I am not comparing Jio Dhana Dhan 309 here as other plans are clearly offering more data in terms of price.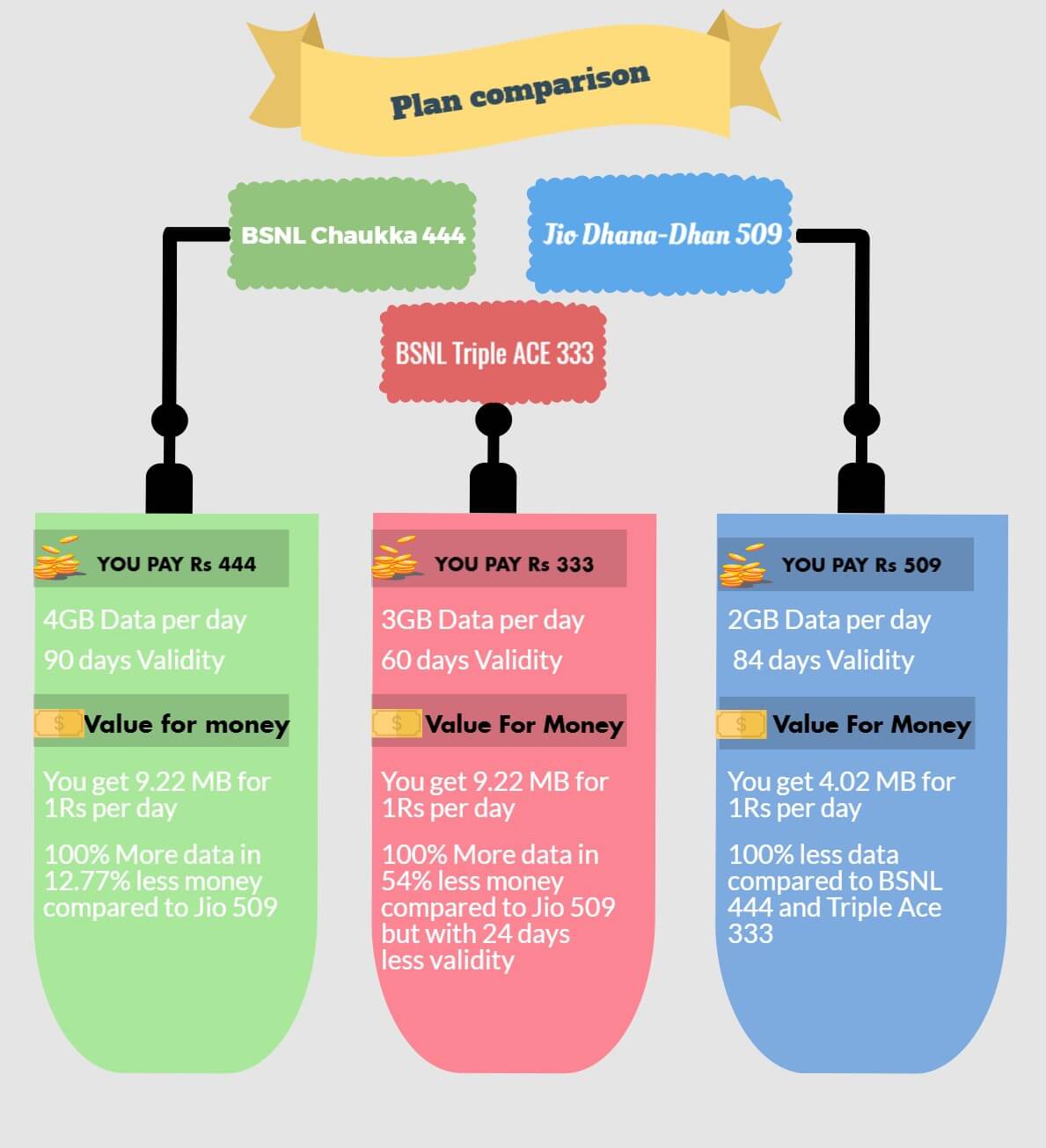 Now you decide who is the winner here. Please let us know your thoughts on this BSNL 444 plan in the comment section below.
If you have liked this post and find it useful, then please like our page on Facebook and follow us on Twitter and Google+. Don't be shy to share this post if you find it useful. Keep visiting Bpedia for more exciting news. Ta-Ta.