How to find BSNL broadband username in 30 sec-No Registration
Hello and welcome. Today, I will show you how to check BSNL broadband username in two simple clicks, it will take only 30 sec to find your BSNL broadband user id. You will find a lot of tricks on other websites which are kind of lengthy and sometimes might become irritating. But if you follow Bpedia's this procedure, you don't need any kind of registration or sign up whatsoever, no need to open your modem configuration page too. Just follow the below mentioned simple steps.
I will be covering this post with two methods of checking user id. If the first method does not work, you can use the second method. Let's do it.
[Important Notice: Out of the topic though. Recently, all over India BSNL got attacked with malware, due to this many broadband users across the country have faced internet issue (most commonly a RED Led glowing on their modem). I have written a post on how to restore a malware affected BSNL modem and how to avoid such situation. If you are using BSNL provided modem, I urge you all to go through this post after reading this article.]
P.S: You must have a working broadband connection in order to follow this procedure.
METHOD 1
Watch This Video Directly On Bpedia Youtube channel.
Steps to find BSNL broadband user id
STEP 1
Connect your broadband modem to your PC/Laptop. You can also follow this procedure on your smartphone. If so, then connect your smartphone to your broadband modem through wifi and then type this URL into your browser or simply open it in a new tab: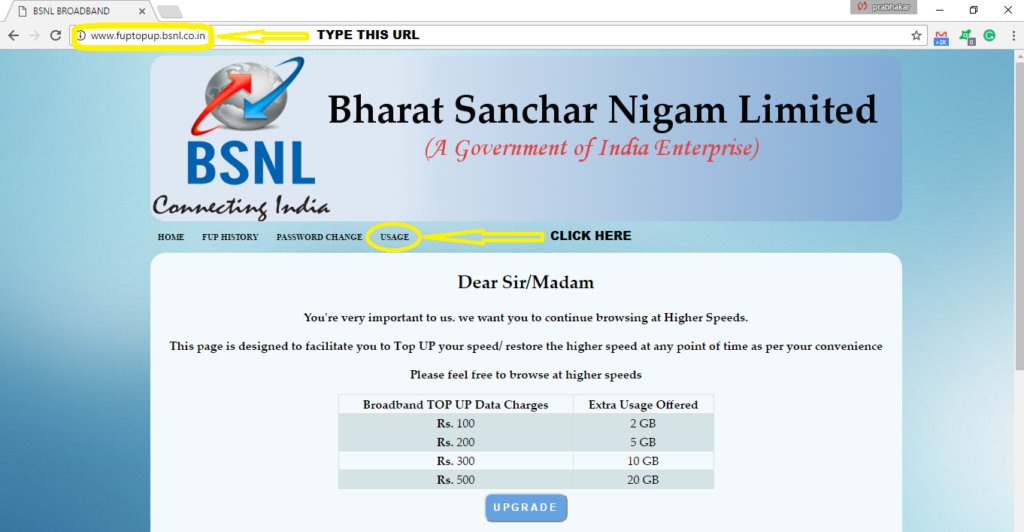 STEP 2
After opening the URL, hover over the menu bar and click on usage.

Now that's a cool way to get your username. Isn't it? But…
What If this URL does not work? What if you can't access the website? When I checked this website after few weeks of creating this post, I have found that the website was down. Now please don't curse me. That's not my fault guys.
Wait, Don't worry…
In the beginning of this post, I told you that I will show you two methods for checking your user id. And guess what….
The 2nd method is even easier than the 1st one.
Also Check : My Top Recommended modem for BSNL Broadband.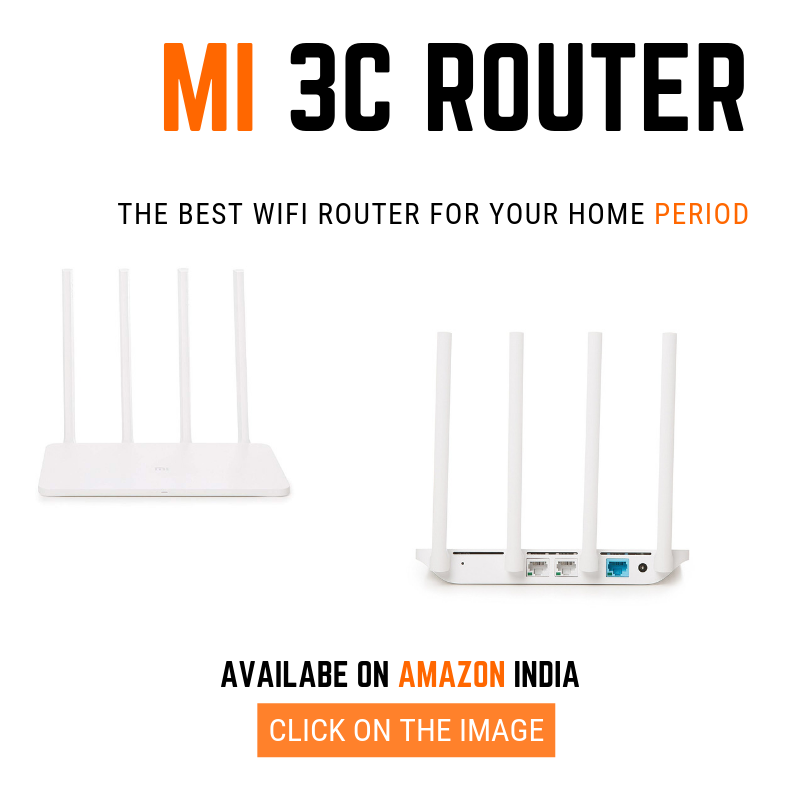 METHOD 2
All you need to do is pick your phone up and dial 180003451500. 
That's BSNL customer care number for Landline and Broadband related issues. Call them and tell your Landline number and ask for your broadband Username. They will check your profile on CRM system and will let you know your user id within few minutes.
If the customer care support unable to provide the solution, no worries…I already have created a post on How to find BSNL broadband username from modem admin panel.
P.S: The default BSNL broadband password is 'password' itself.
That's it.  You can also check BSNL broadband usage by following the same steps.
If you have liked this post and benefited from it then please like our page on Facebook and follow us on Twitter and Google+. Don't be shy to share this post if you find it useful. I Thank You very much for reading this article. Keep visiting Bpedia for more exciting news and Tips and Tricks. Ta-Ta.